Bulletin blog edition Easter 3 May 12, 2019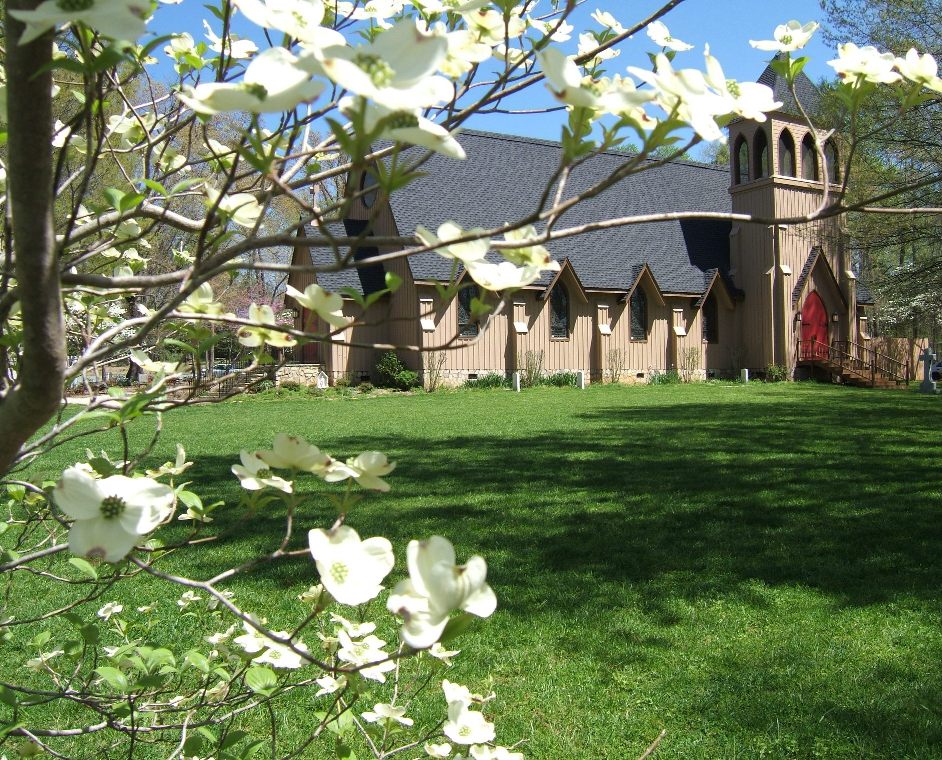 Visitors – Welcome!
Peace and joy in our Lord and Saviour Jesus Christ.  Please advise us of your visit and ask for a "First Time Visitor Bulletin" which briefly explains the communion service.  Please join our church family in the Parish Hall after the service for fellowship, drinks, and food.
Holy Communion: 
If you have been confirmed by a Bishop in Apostolic Succession, you are invited to receive the Blessed Sacrament.  If not, but are a Baptized Christian, please come to the Altar Rail for a blessing (simply cross your arms over your chest when the Celebrant approaches.)  If you have questions, please speak to the clergy
3rd Sunday after  Easter                                    May 12, 2019
Mother's Day
Stand    Processional:    Hymnal #91
Kneel    Collect for Purity:   BCP Page 67
Introit     Choir
The Summary of the Law:   BCP Page 69
Kyrie:      Hymnal # 710 or BCP Page 70
Collect for the Day: BCP Page 173
Sit            Psalm 113:  BCP Page484
Epistle: I ST. PETER  II:  11    BCP Page 173
Stand    Gradual:  Hymnal # 389 (2)
Gospel:   ST. JOHN  XVI:  16    BCP Page 173
Stand    Nicene Creed:  BCP Page 71
Sit           Notices
Stand    Sermon Hymn                                                                   494
Sit           Sermon
Alms Collection & Offertory Sentence (Choir)
Stand     Alms Presentation, National Hymn:  Hymnal # 139 / 141 (v4)
Kneel    Biddings & Intercessions (said by celebrant)
For the Whole State of Christ's Church    BCP Page 74
Invitation and General Confession     BCP Page 75
Absolution & Comfortable Words                         76
Sursum Corda & Sanctus                                          76
Sevenfold Amen
Consecration                                                                80
Lord's Prayer                                                               82
Humble Access                                                           82
Agnus Dei                                                                    712
Ecce Agnus PRIEST: "Behold the Lamb of God, behold him that takest away the sins of the world.  Lord I am not worthy that thou shouldest come under my roof;"
                People—"But speak the word only and my soul shall be healed."
Communion Hymns: Hymnal # 361, 201
Kneel    Thanksgiving                                                               83
Stand    Gloria in Excelsis    Hymnal #   713                         84
The Blessing                                                                84
Dresden Amen:  Hymnal #730
Stand    Recessional:  Hymnal # 592 (1)
Nursery is available for children 5 years and under during the 10:30am service.
Acknowledgements and Thanksgivings!
SANCTUARY CANDLE:  Burns this week to the glory of God.
ALTAR FLOWERS:  Are given to the glory of God.
 Please come next door to the Parish Hall, after the 10:30 service for fellowship and refreshments.
NEWS AND NOTES:
MAY  CHANGE-FOR-CHANGE:   Bishop Haine's Foreign Missions
 PRESCHOOL SPRING CARNIVAL: Raffle tickets on sale now.  This is a $1.00 per ticket  50 / 50 raffle.  This fundraiser allows the winner to win up to 50% of the proceeds from ticket sales.  Drawing will be on Saturday, May 18th during the Carnival.
Youth, if you need volunteer hours, the carnival on the 18th can use your help,  call Shonika.
AIR CONDITIONER UPDATE:
Costs:     $30,935
Donations to Date:        18,285
ORGANIZERS NEEDED:
Island / Caribbean Night  –  June 22nd        If interested in leading
African Night  –  October 12th                      please call Fr. Michael
NURSERY CHANGES:  We have a second room available for 6 & 7 year olds who will stay in the Church until the announcements.  All Children will be brought into church for a blessing following communion.
Still looking for kitchen help for the 1st, 2nd & 4th Sundays.
… Upcoming Events:    
May     18        10 am – 2 pm    Preschool Spring Carnival
21        1 pm             Ladies Lunch-Out @ Showmars, Mint Hill
23        6 pm                Men's Night-Out
24                                Wedding Rehearsal
25        9 – 11              Work day
25                                Wedding
30       Noon & 6 pm  Ascension of Jesus Christ (Day of Obligation)
Jun         1        8 – 12              YARD SALE
Church Services & Key Activities the week of May 12th:
Sun:        8 am       Said Eucharist                        10:30 am   Sung Eucharist
Mon:      6 pm       Ladies Evening Prayer / Bible Study
Tue:        10 am     Morning Prayer                    6 pm      Evening Prayer / Eucharist
7 pm       Choir Practice
Wed:       10 am     Morning Prayer                   6 pm       Evening Prayer / Eucharist
                7 pm       Fellowship / Bible Study
Thu:        10 am     Morning Prayer                   10:30 am                    Bible Study                               Noon      Eucharist / Fellowship              
SCHEDULE FOR NEXT WEEK:      July 8, 2018
Nursery:   10:15 am         Help needed
Ushers:      8 am                 Bob & Betty Self
10:15 am         Dame Martin, Tommy Johnson
Altar Guild:                         Debbie Cawthon
BIRTHDAYS
May     14        Peter Gleason
May       17       Jennifer Cawthon, Jr
May     17        John Gibbon
MEN'S MINISTRY AUTOBELL CAR WASH TICKETS:
$20.00 ea or buy 2 and get 1 FREE.  ( 3 for $40 )
YARD SALE
The Annual Yard Sale held at St. Michaels will take place on June 1 from 8AM to 12 noon!  Previously, another date was circulating in error.
This sale requires a lot of preparation and work!  Hopefully, many of you will sign up at the back of the parish hall and offer to help. After sign up, you can recruit a team for help in sorting, pricing and selling.
This year we are breaking up the sale into categories such as; toys, garden, electronics, plants, household, jewelry, books, furniture, tools and Christmas. We do not want any clothes, but linens are OK!
I would like the volunteer to be present and in charge of the category you selected on the sale day!  Men are particularly encouraged (pretty please) to help with the tools and electronics. Sometimes we get some strange or heavier items and need help!
Items are now allowed to be brought into the parish hall.  Remaining unsold items will be picked up by the Kidney Foundation.
We will have donuts and coffee available for the workers.
Any help will be appreciated!!
Thank you in advance for helping us out!!  It is for our church1!  Any questions please call.
MUSIC NOTES
Prelude                Christ ist erstanden                                    Hans Buchner
Hans Buchner (1483-1538) was a contemporary of Martin Luther and was organist at the cathedral in Constance, southern Germany. Around 1525, he composed one of the earliest pieces on the 11th century German chorale "Christ ist erstanden" (Christ is arisen).
Introit
(Psalm 66:2-3) Make a joyful noise unto God, all ye lands: sing forth the honor of His name: make His praise glorious. Say unto God, how terrible art Thou in Thy works: through the greatness of Thy power shall Thine enemies submit themselves unto Thee.
As during Lent, each Sunday in Eastertide has a Latin name from the first words of the Introit. The name for the Third Sunday of Easter is Jubilate from Psalm 66:1: "Jubilate Deo omnis terra."
Offertory
(Psalm 146:1b-2)  Praise the Lord, O my soul. While I live will I praise the Lord: I will sing praises unto my God while I have any being. Hallelujah.
Anthem:          Now the Green Blade Riseth                              Simon Andrews
The tune for the anthem is originally a late 15th century French carol, Noel Nouvelet. John Macleod Campbell Crum, an English Anglican priest, published his poem in 1928 that compared the resurrection of Christ to wheat and grain that sprouts after lying dormant in the ground. The anthem placing the tune against a rhythmic ostinato (repeated musical figure) is composed by Simon Warren Andrews (b.1958), English composer and musician in Pennsylvania.
Postlude              The Strife is O'er                                                              Alec Wyton
The processional hymn and postlude are the mid-19th century Easter hymn. The poem is an 1859 translation of the 1695 Jesuit Latin poem. The tune was created in 1861 by William Monk (editor of the English hymnal Hymns Anceint and Modern) from a Magnificat by the Italian Renaissance composer Palestrina. The organ setting are by Alec Wyton (1921-2007), English organist-choirmaster at New York's Cathedral of St. John the Divine.
PARISH PRAYER LIST
✟The Anglican Church: Our St. Michael's family, Deanery, Diocese, Anglican Province of America, Anglican Catholic Church, Anglican Church in America, Deus of the Holy Cross, our Bishops, Rector, Clergy & their families, and that many men are called to the sacred Ministry.
✟ Our Country, its Leaders, Fire and Police Departments & those in military service: Andrew, Adam, Edwin, Daniel, Mark, Conner, Caleb,                                                  Dannte, Brian, Dustin, Brett, Caleb, Kegan, Charles, Robert, James, Gavyn.
✟Pregnancy: Brook
✟ Those Traveling: Ralph, Scott, Dana, Frank, Lee, Tony, Jeff, Stephen, Nance, Mike, Kristin, Will.
✟Guidance & Protection: Destinn, Conner, Donald, Christopher, Karl, Phyllis, Dame, Kristin, Blonnie, Tommy, Linda, Claude, Ben, Henry, Mary, Josiah, Stoch, Roy, Brett, Kelechi, Christopher, Margaret, Henry, Tom. The Washburn, Burgess, Drake, Oldfield, Howard, Morton families.
✟ In Affliction: Jerry, June, Roger, Virginia Gayle, Trudy, Pat, Wayne, Harry, Edna, Pat, Rich+, John, Doreen, Desmond, Yvonne, Dame, Meredith, Jennifer, Janet, Robert, Runyan, Vivian. Wanda, Shannon, Marie, George.
✟The Lord's Healing: Aurora, Ava, Ana, Thomas, Tina, Nick, Simeon, McKenzie, Pat, Jayden, Seth, Stephen, Doc, Sarah, Marie, Phillip, Savana, Renee, Samantha, Madonna, Tenneh, Kevin+, George+, +Jack, Michael+, Dennis+.
✟R.I.P.:   Betty Morton, Kevin Howard
The Vestry:
Sr. Warden:  Ed Stemborowski                         Jr. Warden:  Brett Ford
Carol Alsis                  '21         Laurna Blackwood   '20          Margie Schlier                 '19
Frank Ihekaire            '21         Randall Burgess        '20          Brett Ford                        '19
Sylvia Jack                   '21         Pam Driscoll              '20         Michelle Montgomery   '19
Eastern Diocese of the Anglican Province of America:
The Most Rev. W. H. Grundorf, Diocesan
The Rt. Rev. Chad Jones, Suffragan Bishop
The Rt. Rev. Bill Perkins, Suffragan Bishop
The Rt. Rev. David Haines, Missionary Bishop
The Rev. O. Michael Cawthon, Rector
The Very Rev. Can George Harding, Ret.
Dss. Tina Jenkins, APA Sr. Deaconess
John Apple,  Organist & Choir Master
Shonika Bankole,  Preschool Director
Lou Hale, Phyllis Vail, Sandra Scherer, & Susan Stepp:  Bible Women
Dame Martin & Joyce Allen:  Outreach Programs
Susan Stepp & Sandra Scherer:  Worship Preparation
Church office:  704-537-7777     Rectory:  704-531-9306
www.stmichaelsanglican.org                 stmichaelcharlotte@yahoo.com
Rector:  Fr. Michael's Cell:  704-651-9070      frmichaelcawthon@gmail.com
St. Michael's:  2211 Margaret Wallace Road, Matthews, NC 28105