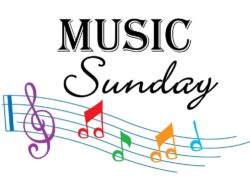 Musical Notes:
Lent IV (March 31, 2019)
Prelude                Choral Prelude on "St. Flavian"                  Seth Bingham
Seth Bingham (1882-1972), organist-director at New York's Madison Avenue Presbyterian Church and Columbia University music professor, composed his French influenced piece on the tune for the Lenten hymn #59.
Introit
(Isaiah 66:10) Rejoice, ye with Jerusalem, and be glad with her: all ye that love her. Rejoice for joy with her: all ye that mourn for her.
(Psalm 122:1) I was glad when they said unto me: Let us go into the house of the Lord.
Offertory
(Psalm 135:3,6) Praise the Lord; for the Lord is good: sing praises unto His name, for it is pleasant. Whatsoever the Lord pleased, that did he in heaven and in earth.
My Spirit Longs for Thee               Richard Shephard
My spirit longs for thee within my troubled breast, Though I unworthy be of so divine a guest.
Yet has my heart no rest, unless it come from Thee.
In vain I look around: In all that I can see No rest is to be found, but in thy blessed love.
O let my wish be crowned, and send it from above!
Richard Shephard (b.1949), choral/opera/orchestral composer and Chamberlain of York Minster, set this poem by John Byrom (1692-1763), English poet (including Hymn #16) and inventor of a system of shorthand.
Postlude    Christe, du Lamm Gottes        J. S. Bach
This is a canonic setting by Johann Sebastian Bach (1685-1750) of the
1528 hymn, "Christ, you Lamb of God," known as the German Agnus Dei, by Martin Luther.